"If you do not take an interest in the affairs of your government, then you are doomed to live under the rule of fools." — Plato
---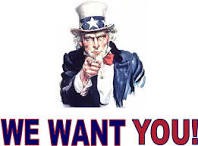 For Caucus Training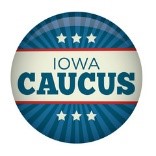 Tuesday, November 14 at 6:00 p.m. Be a part of history in the 2024 Presidential Iowa Caucus! Call or email to register.[email protected] or 563-823-5854
November Pints and Politics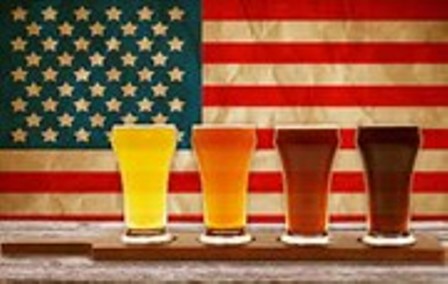 Featured Guest Speakers & Discussion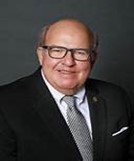 Rep. Gary Mohr, Chairman, House Appropriations Committee

Second Speaker to be Announced
Thursday, November 16, 2023
(Third Thursday each Month)
6:00 – 8:00 pm
Thunder Bay Grille – 6511 N Brady St, Davenport
DRINKS & FOOD AT OWN EXPENSE
Purchase of Buffet Meal Appreciated
Sponsored by Scott County Republicans
RSVP @[email protected]
*** WE RESERVE THE RIGHT TO DENY/REMOVE ANY UNWELCOME OR UNRULY GUESTS NO RECORDING OR VIDEOTAPING ALLOWED ***
Doors will open at 5:30 p.m., program starts at 6 p.m. Limited capacity!
Ronald Reagan Dinner was a Success
Thank you to the hundreds who attended our 15th Annual Ronald Reagan Dinner in support of our candidates, elected officials and Scott County Republican Party." It was a wonderful success! We enjoyed having our keynote speaker Tom Homan, former ICE Director and presidential candidates South Carolina Senator Tim Scott and former Arkansas Governor Asa Hutchinson with us, along with nearly all our area legislators and all of our Republican county elected officials.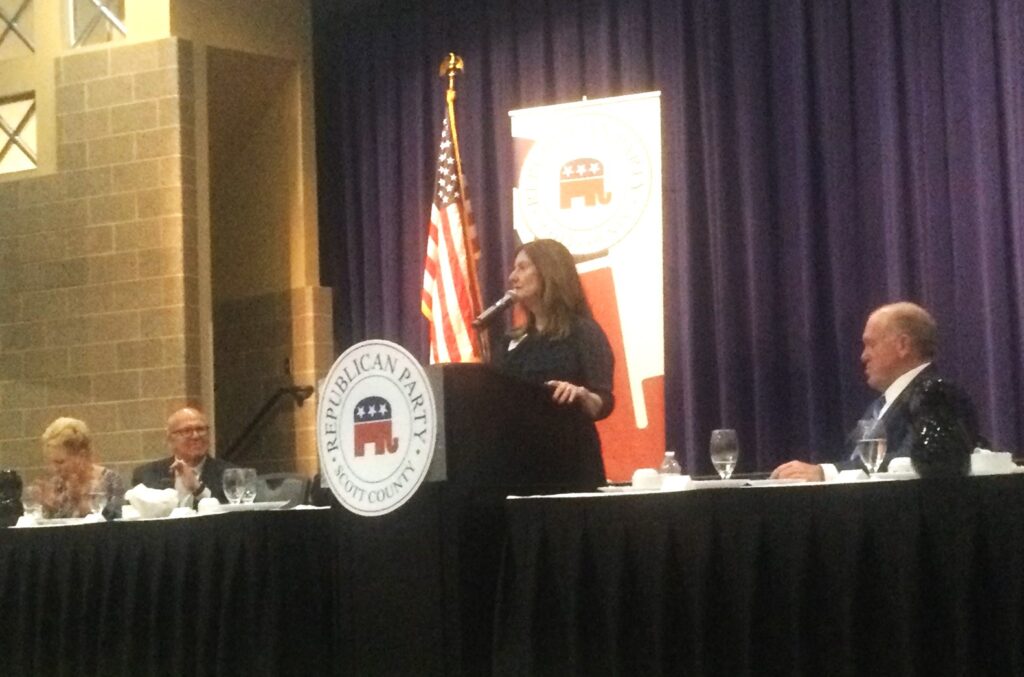 October Pints & Politics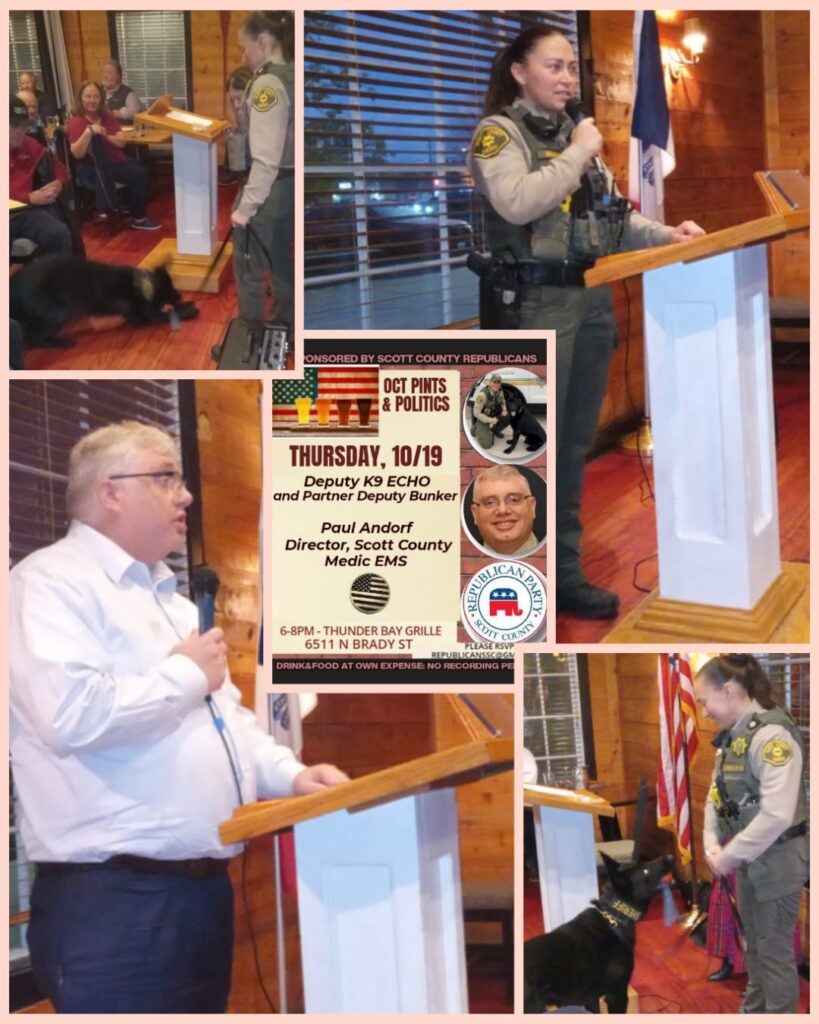 2023 Mississippi Valley Fair
We had a great time in our booth at the Mississippi Valley Fair. We are so proud of the support from our elected officials and the time they spent with us at the fair.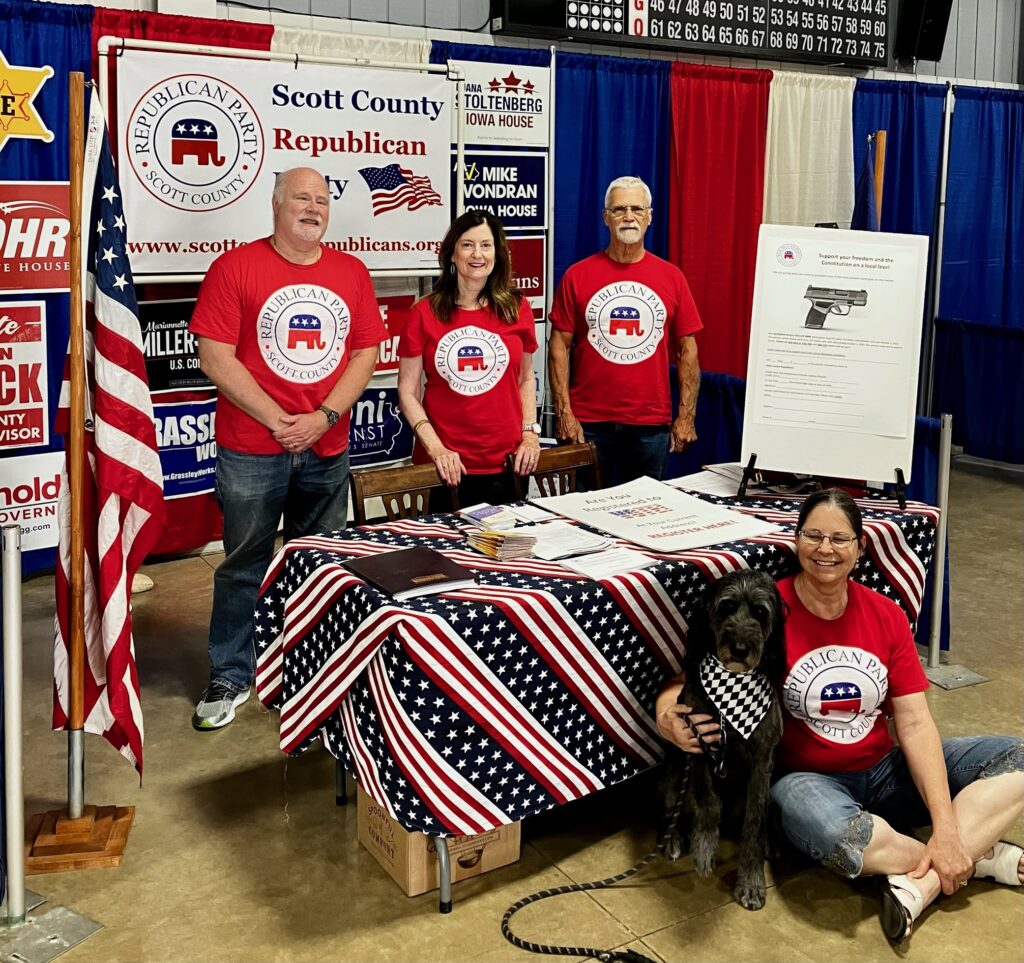 Lincoln Club Luncheon with Bill Northey
Lincoln Club members enjoyed having Bill Northey, former Iowa Secretary of Agriculture and former Under Secretary of Farm Production and Conservation in the United States Department of Agriculture, back in Scott County. To join and become a member of the Lincoln Club, please click here.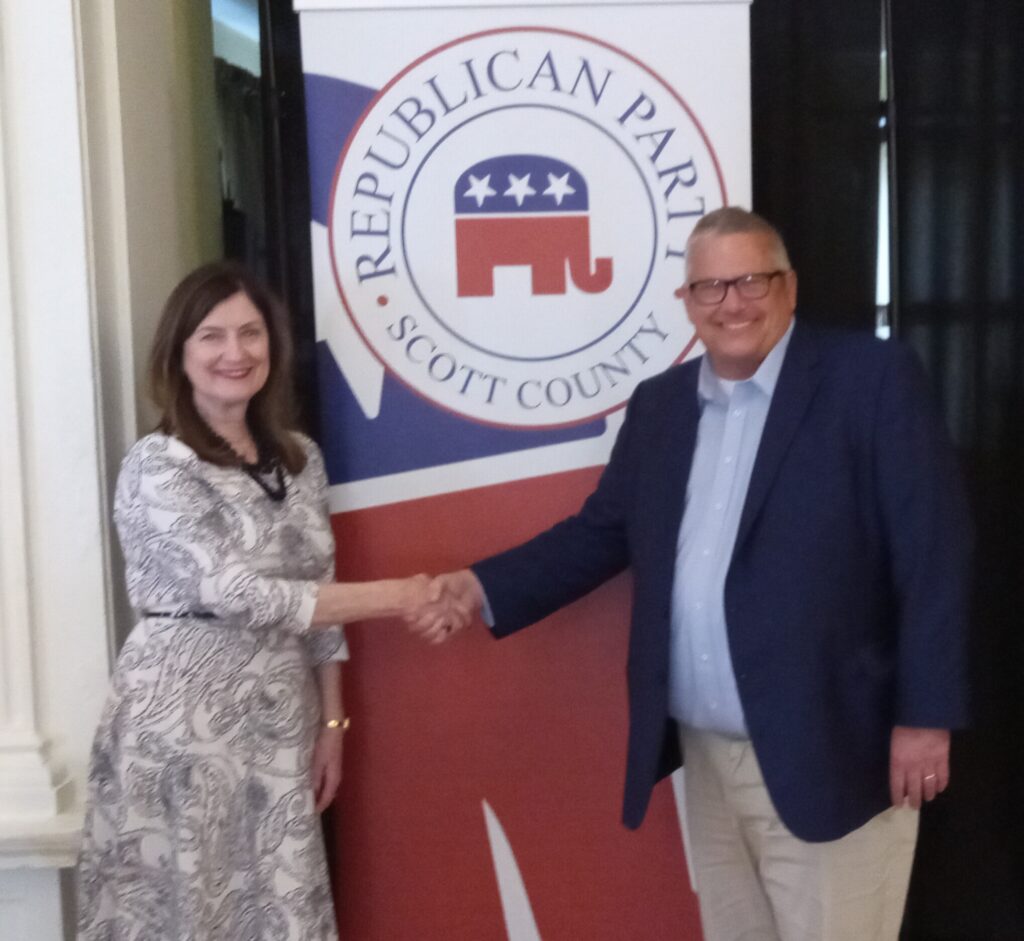 2023 Day on the Hill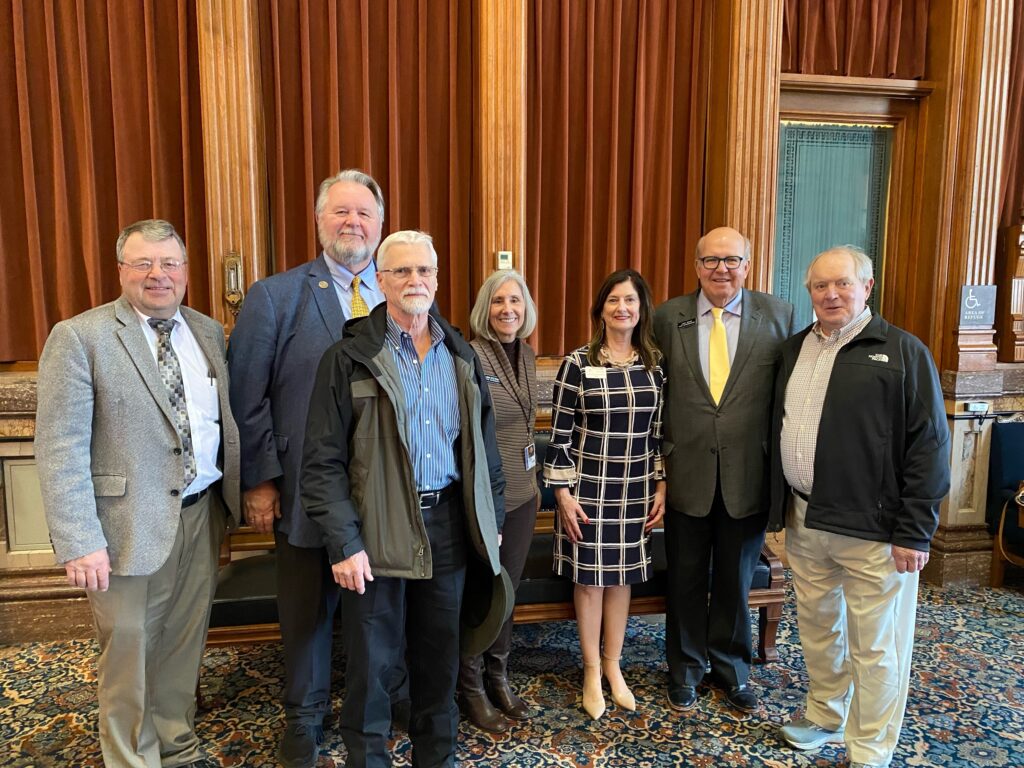 We enjoyed spending time at the State Capitol with our Scott County Legislators. Pictured from Left to Right are: Rep. Norlin Mommsen, Rep. Mike Vondran, Vice-Chair, Vince Barrett, Rep. Luana Stoltenburg, Chair, Jeanita McNulty, Rep. Gary Mohr, Vice-Chair, Chuck Brockmann.
Legislative Forum Held at North Scott High School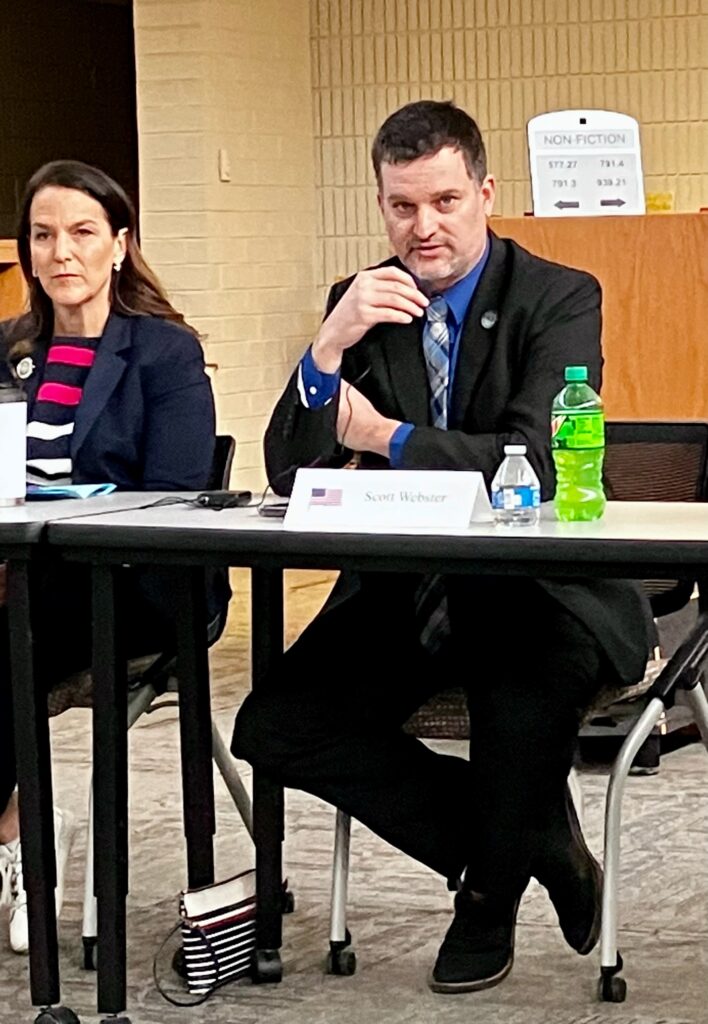 Our Scott County Republican Legislators are doing an excellent job representing us in the Iowa Legislature!
---
Davenport Chief of Police Jeffery Bladel and Kelly Cunningham-Haan, Scott County Attorney, speak at January Pints & Politics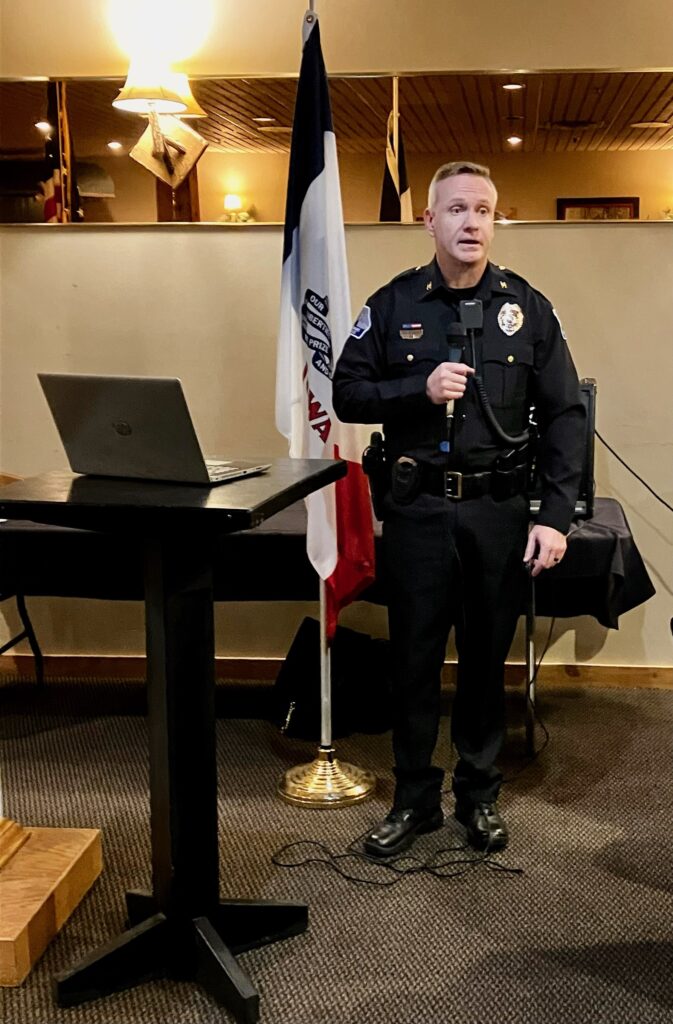 The Scott County Republican Lincoln Club enjoyed hosting Iowa President of the Senate Jake Chapman as a recent luncheon speaker.